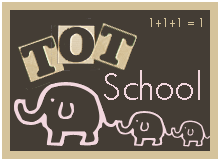 We are changing things up a bit for Aidan's Tot School.. instead of a letter a week , we are focusing on a letter for 2 weeks. Aidan has loved all of the activities, but I find it a bit rushed, and want to spend more time on each letter with him!

Here's our 2 weeks of the letter H!

Putting
hearts
on his alphabet book H.
Aidan loved coloring this
Many Colored
Hearts
printable with Daddy.. each
heart
was a different color & we made it into a book when he was finished!
Love how hard he concentrated on this!

A
heart
cut-out & match activity.. I found a whole book full of these cut & paste sheets on clearance at Walmart!
Another big hit this week was his Tag reader!
I ♥ this toy so much!
This was a gift from Aunt Lisa for Christmas, and he is finally starting to get into it! We bought him a new book this week, Cars of course.. so he had to share it with Grammie!

Playing
hide & go seek
..
although, Aidan just hid.. in the same spot, under the clothes basket!
Aidan helped make Valentine Rice Krispie Treat
hearts
for Mommy's MOPS group.. he loved shaking the sprinkles on!
I personally tried one, and they were so yummy! Aidan didn't want his, so I ate that one too!

Making a
hippo
face, although Daddy thinks it looks like a gorilla.. oh yeah.. someone please remind me NEVER to buy generic printer ink again, it is awful!
We ended our letter H weeks with Daddy making
hamburgers
for lunch after we got home from church!
Don't ya love Aidan's pinky sticking up in the air?
He's sooo proper! :)
Have a great week!