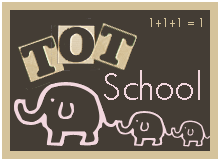 Last week was so much fun!
Here's a look into our week, learning about the letter G!
Putting
glitter
on the G's for his alphabet book! This was NOT a good idea on Mommy's part, there was glitter EVERYWHERE!!
Making a
giraffe
craft with Daddy.. I got the idea for this craft
here
. Aidan loves to make fingerprints with stamp pads, so this was right up his alley.
Making
goop
..
I found this idea the book
First Art
(love this book!)
I was so excited about making this with Aidan, & thought he would love making a mess with it.. turns out, he was horrified by it, and wanted NOTHING to do with it once I had it all mixed.
Here is Aidan standing far away from the goop, and crying..! :(
So.. we moved to another room and practiced our colors.. I found these clips at the dollar store, and had him attach the clips to the correct cards. He liked this activity. :)
I especially loved his "aha!" moment when he figured out how to attach the clips to the cards.
Gummi-bear
sorting! More color practice.. and a bit of snacking too! I don't let Aidan have too much sugar, so this was a treat for him!
We ended the week by making
gingerbread
cookies!
Aidan loved helping out in the kitchen, and it was hard to pry him away from the rolling pin!
I let him just touch & play before we made cookies..
He rolled the dough so flat, that it mostly stuck to the countertop! My toddler was losing patience by the second.. so, we quickly rolled up the dough & made
gingersnaps
instead!
As some of you know, Aidan's favorite movie is CARS, and he is obsessed with anything related to that movie. To end our G week, he was given
"Guido"
as a
gift
!
Needless to say, he loved it!
Check out
Carisa's blog
for more Tot School!