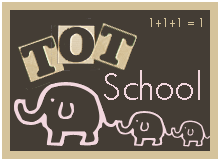 This week's Tot School was so much fun!
Here's a peek into our week! :)
Aidan putting
feathers
on his F for his alphabet book.
This was a first, Aidan had fun pasting these "F" words onto the paper with Grammie!
(you can find this
here
.. along with a TON of other ideas!)
French toast
for breakfast!
Aidan's special treat this week was
french fries
from McDonald's!
Practicing with his new
flash cards
! I was surprised that he actually liked sorting colors.. we started with blue & red.. he did so well!
Aidan hates flash cards, but I found these over
here
and thought they were so cute, I had to try them! Thank you Aunt Sarah, for printing & laminating these for us.. I can't wait to get a laminator!
Making
flowers
for Grammie..
(I got this idea
here
)
..aren't they beautiful?? :)
Fingerpaints
!
this activity lasted for about 5 minutes, as Aidan doesn't like his hands to be dirty!
..and a FABULOUS picture of me, taken by my hubby.. very funny, honey :)
To wrap things up, we played with
funnels
in the tub, they were a hit!
For more Tot School activities, check out
Carisa's
blog!