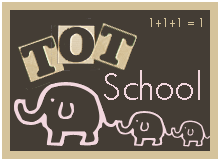 It has been awhile, and things are finally getting back to (somewhat) normal around here.. here's Aidan learning about the letter I :)
Putting together
ice cream cones
for his ice cream book.. LOVE the upside down one!
Making a
Letter I collage
& STILL loving that glue stick!
We talked about
islands
for a little bit, while Aidan colored a picture.. Grammie & Grampie went on a vacation to the islands of Hawaii this past week!
I FINALLY got Aidan a set of Do-A-Dots.. he LOVES them!
I printed off several sheets for him, and he devoured this activity!
We played with lots of puzzles this week..
Catching up on his alphabet sticker book.. our kid loves stickers!
Tony & I recently introduced a chore chart to Aidan this week & he absolutely loves it, and it is no longer a struggle to get him to brush his teeth, or pick up his toys!
Aidan calls this his "work" :)
More puzzles!
Aidan's favorite activity was learning about
ice cubes
..
..we colored them with food coloring..
..and brought them in the tub, to watch them melt!
It was so fun to watch Aidan try to hold onto the ice cubes, they melted pretty quick!
He loved this, and I wish we would have made more ice cubes!
The food coloring didn't stain anything, and Aidan had fun in his colorful bath :)
We played with his
ice cream
color set quite a bit..
and finished off all of our activities with an
ice cream
treat that Aidan picked out all by himself a the grocery store!
This kid ♥'s ice cream!
Hope you all have a great week!