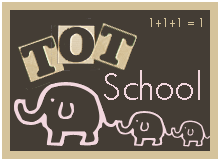 We have been so busy these past few weeks with Christmas activities & other things, that we did 2 weeks of learning the letter D!
We started by putting
dots
on Aidan's D's..
he loved this!
We also used the sensory tub again, he did this several times last week! Here he is digging for a
donut
,
a
deer
,
d magnet
,
a
dragonfly
&
a
duck
!
Aidan ate a bunch of
dill pickles
!
Coloring & learning about
ducks
..
Every year Mommy makes chocolates for Daddy to take to work for Christmas gifts.. here is Aidan helping to
dip
the chocolate covered cherries.. he didn't quite get the concept of dipping.. he kind of just tossed 'em in!
Love my little helper!
We met our playgroup at the Air Zoo this week & Aidan absolutely loves this place!
It was fun to run around & watch him look at everything.
Our week concluded with a few hours of babysitting Brody, Aidan's cousin. He was such a good helper, and wanted to be as close to him as possible!
We ended week D with a bunch of
dancing
, couldn't get any good pics though, he was moving too fast! :)