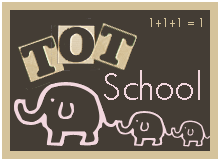 This week, we focused on the letter C.. Aidan was really excited to start a new letter, and Mommy had some fun stuff planned too!
(AND, I actually remembered to take pictures!)
Candy canes
on the C's!
We ate a bunch of
clementines
this week.. and Aidan can peel them all by himself too!
..a
Christmas cookie
puzzle game that Aidan was great at!
Putting '
cherries
' on the tree!
Aidan LOVED this sensory tub game! I hid a bunch of items that began with the letter C in this bowl full of popcorn kernels, and Aidan had to dig & find all of them! Boy, was he ever excited when he found one of them! We are definitely going to do this again!
He found a
car
and a
candle
!
Finishing off the letter C week with a
Christmas cookie
!!
Mommy also had a fun filled "C" weekend.. she went to a beautiful
candlelight
dessert Friday evening, an awesome trip to
Chicago
Saturday and an annual trip to the huge
Christmas craft show
Sunday afternoon! :)