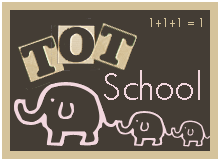 I know it has been a long time since we have participated in Tot School.. but it doesn't mean that we haven't been doing anything!
Aidan hasn't been too keen on Mommy's structured activities, so we took a break for awhile. We are back, and we had so much fun learning about the letter K!
Here's Aidan gluing on his
K
objects, although he thought the king was a "guy" & the kitten was a "cat."
Our letter K was covered in
kisses
.. and yep, Aidan & I wore lip gloss to kiss our K! :)
We took advantage of all the leftover jellybeans from Easter to cover an uppercase & lowercase
K
.
Aidan & Daddy had a fun time with this sticker book about
knights
.. there were SO many stickers, and Aidan loved putting each on in the right spot!
These
books
come in different themes, I am going to definitely get some more!
My favorite activity this week was making
Kool-Aid playdough
!
Aidan picked out what color he wanted, and we whipped up a batch!
It smelled so good!
Aidan liked making
key
prints with his new play-dough..
..but enjoyed driving his tractor over it even more!
In preparation for our next activity, I had Aidan glue
kites
on for these bunnies..
..sorry bunny on the end, guess you don't get a kite! :)
When Daddy got home from work, it was a PERFECT day to fly a
kite
!
This only lasted for about 5 minutes though, as Aidan jumped on the kite when it hit the ground.. and broke it. It was still a fun time though!
We wrapped up the week by making
kitchen utensil paintings
!
Aidan liked this, and I did too!
Here's the finished masterpiece!
Hope you all had a wonderful weekend & Mother's Day!