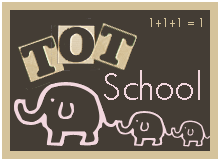 Last week Aidan started Tot School! I have been following the
Tot School site
for awhile now, and Tony & I both think that Aidan is ready for some sort of schooling- so I am going to be teaching him the alphabet, a letter a week!.. he wasn't too sure about it at first, but now that we're on to week "B".. I'm adding more things, and he's loving it!
Here's the first page of Aidan's alphabet book..
ants
on the A's!
Aidan LOVES his new sticker book, and was very excited about putting the new stickers in the right spots!
We ate lots of
apples
this week!
Doing a Noah's
Ark
craft, learning about different
animals
, and loving the glue stick!
The most special part of this week, was making our
Operation Christmas Child
shoebox.. I have been doing this for years, and was so excited to take Aidan shopping to pick out all of the goodies for his first packed shoebox!
We explained to him that it was a gift for another little boy his age, that doesn't have all the things that he does.. and Aidan was VERY eager to help pack all of the toys up!
I love that this can now be a holiday tradition that we can do as a family, and that we can teach Aidan that Christmas isn't about just getting gifts! :)