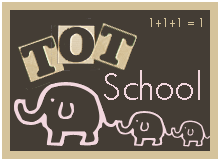 putting
buttons
on his B..
Aidan has mastered his
block
sorter, and now likes to try to stuff shapes down the wrong holes!
making
banana
muffins with Mommy! Aidan LOVED
this..and was very interested in helping out with everything!
practicing with his lacing
beads
.. and getting frustrated with them too!
I don't think Aidan likes these very well!
We also read tons of
books
& did some
bird watching
with our super cool homemade
binoculars
(toilet paper rolls!)
Sorry for the lack of pictures, I'll do better next week! :)