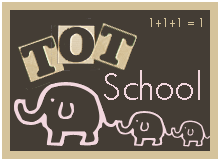 I know it has been awhile since I posted anything tot-school related.. but it doesn't mean that we haven't been doing anything!
Aidan hasn't really been into any kind of structured activities lately, mainly because it has been beautiful outside & he just wants to
PLAY
!
Here's what we have done for the past few weeks with the letter L,
and a few 4th of July activities too!
Aidan put
letter
stickers on his L for his alphabet book..
He loved matching
lids
to the glass jars,
and was having a great time with this activity!
Aidan wanted to continue playing with the jars,
so he made some music for Mommy :)
We went on a walk, collected
leaves
&
talked about the different shapes & sizes of them.
Then, we played a matching game with all of the leaves we collected.
For the week before the 4th, I thought it would be fun to do some holiday activities.. Aidan loved them!
We printed out some cute patriotic paper airplanes & had fun flying them..
We made firework paintings from
here
,
Aidan had a blast with the glitter, it was everywhere!
He was very proud of his artwork!
We also made a cute shirt that was inspired by
this
..
I know that using bleach isn't very kid friendly, but Aidan was very aware that he could only squirt the special water on the shirt, he
LOVES
squirt bottles!
Since he loves squirting so much, he went a little overboard with the bleach.. you'll see in a minute :)
Mommy made the flag stencil & Aidan placed the stars where he wanted on the flag. Aidan had such a great time with this, and is asking to make more! ..it turned out super cute :)
We made some 4th of July painted flowers from
here
,
and gave them to Grammie!
Aidan had fun painting with the watercolors.
..and here's the finished shirt! He was wearing it proudly over the weekend..
hope you had a great 4th of July! :)